How do we do it?
These three pillars form the basis of our process and allow us to provide a complete, bespoke service tailored to your needs.
Learn
We work hard to really get to know your company and learn about its needs. It's only then that we can put a plan of action in place.
Collaborate
Working alongside you and your company, we take a collaborative approach to ensure a productive and positive outcome.
Support
We offer ongoing support that you can rely on so you're never left without the help you need, when you need it.
Employment law for individuals
Get quick access to expert legal support. No legal jargon, just clear, useful and confidential advice.
More about how we can help you
If you have been a more specific question about any of these services, please arrange a call back with one of our experts using the button below:
"Mavic started working with Peach during the pandemic and they have always delivered above and beyond our expectations. They've helped with all our people matters, from drafting employee contracts and handbooks, to assisting our Country Manager in recruiting talent and advising on any day-to-day queries. Peach act as a true extension to our business – they are essentially our in-house HR support for our UK division. We look forward to continuing to work with Peach, with our focus in 2022 being HR strategy."

Julien Paulme
HR Director
"Following a recommendation, I have been working with Lindsey and her team over the last few years and I have always received the highest possible level of service. Lindsey is highly skilled and passionate in all she does. I reply on Peach Law to give me clear, accurate and timely guidance in any HR or employment law matter. Peach Law have supported the company on some highly sensitive ER cases and Lindsey always seems to find a solution whilst taking a commercial approach. I would highly recommend Peach Law to both my personal and professional networks."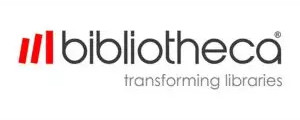 Rebecca Richardson
HRD Europe
We're here for you…
Leave us your details and one of our senior team members will call you back within 24 hours (Mon-Fri).