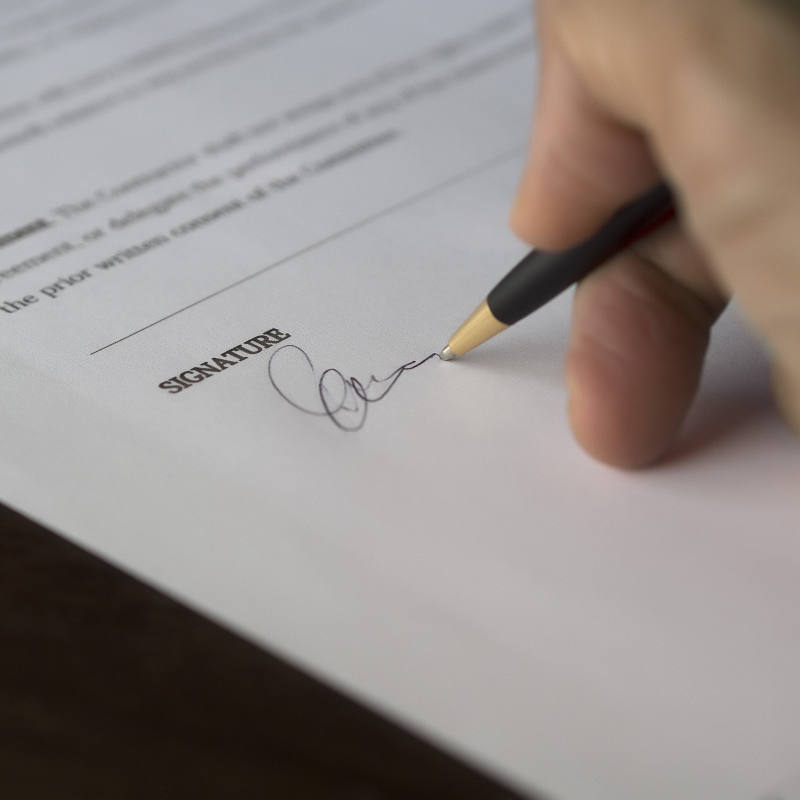 We are regularly instructed by clients to provide legal advice in relation to settlement agreements. Call us today for a free consultation on 0161 478 3800.

We can help in circumstances where a Settlement Agreement is proposed and needs to be negotiated, or to provide advice and assistance when a provisional settlement has been agreed. Often the agreement will include a provision for your legal fees to be covered by your employer.
Settlement Agreements will usually operate to resolve all employment disputes on a full and final settlement basis, we can advise you as to the terms and effect of such an agreement, how this may impact on you and assist in negotiating the best possible deal for you.
Advice is often required at short notice and we can assist you at a time when sound advice and understanding are critical. We ensure that the best results are obtained, gaining the best deal for you, but also ensuring that your rights are protected legally.
If you have been offered a Settlement Agreement (formerly referred to as a Compromise Agreement) we can arrange to discuss this with you via the telephone or in person at our Cheadle Hulme or Manchester office. In order to advise you fully we would require sight of your contract of employment and other relevant documents relating to your employment.
Even if you are happy with the proposal and offer that has been put to you, it is vital that you fully understand the terms an effect of the terms when you enter in to the agreement.
If you are unhappy with the circumstances in which the offer of a Settlement Agreement has been offered to you, we can discuss the background of the matter with you and work with you in order to negotiate the best possible sums and outcome for you, and provide guidance on what your rights are during what can be a difficult and unsettling period.
If you have been dismissed, or your employment has terminated for any reason, or if there is a dispute between you and your employer, you may be asked to enter into a settlement agreement. Once completed, a settlement agreement is a legally binding contract in which you agree to waive (i.e. not pursue) any claims against the business in exchange for a sum of money.
In short, No. As part of any settlement agreement, you must obtain independent legal advice from a legal adviser. During that process, and depending on the level advice, you choose. The legal adviser will talk to you about how the settlement agreement has come about and whether you have any claims against your employer. You have the right to negotiate the terms of your settlement agreement and, if you wish, your legal adviser can assist with that (often advisable).
If you instruct Peach Law to assist you, we will go through all potential claims and aim to negotiate the best possible outcome for you. We will talk to you, amongst other things, about how long it will take you to find another job, the amount of money being offered and what we think you could get if you decided to pursue a claim in an employment tribunal, with the view of sharing this information with your employer and negotiating the best agreement for you.
Settlement agreements typically include a confidentiality clause preventing the agreement and terms being disclosed to third parties, apart from a few exceptions such as telling your spouse/partner, immediate family and legal advisers. We can review the confidentiality clause for you and make sure it's not detrimental or too restrictive. We can also discuss what you can/cannot tell any future employer and assess whether that wording needs to be changed within the agreement.
In some circumstances, a settlement agreement may be used in a redundancy scenario such as if the employer is making an enhanced redundancy payment but being made redundant and receiving a settlement agreement is not the same thing.
A settlement agreement documents your agreement to waive you rights to bring any claims against your employer. Redundancy is different as it doesn't relinquish your employment rights (unless it is tied up within a settlement agreement, in which case you would be sacrificing any rights to bring a claim, including a claim for unfair dismissal).
There is no legal obligation for an employer to provide a reference but there is usually a clause within a settlement agreement that deals with references. This clause typically refers to an appendix, at which there will be a draft reference to be agreed. The settlement agreement should also specify how the reference will be provided and within what timescale.
If there is no reference clause, this can be requested as part of the negotiation.
Your settlement agreement will likely reference your contract of employment and specifically, your restrictive covenants. Some of these restrictions may remain in force after your termination date. We can advise you on the effect of these, their enforceability and, if necessary, we can negotiate these for you and try and get the restrictions waived entirely or in part.
This will depend on the amount of money you receive. Payments such as holiday pay, notice pay and salary will be taxed in the usual way. However, the amount of compensation payment you receive will determine whether your settlement agreement is tax free. Usually, the first £30,000 of any compensatory payment is tax free if it is genuine compensation and is not made up of any other payments.
As part of the legal advice you receive, your legal adviser will review the employer's proposed terms and determine how reasonable, or unreasonable, they may be. As part of this process, they will also ensure monies you are entitled to in any event are protected such as accrued but untaken holidays, salary up to and including the termination date and any other benefits, including when/if they end and what they are. Once you have received legal advice on your settlement agreement offer, and you are happy with the terms and effect of the agreement, your adviser can inform your employer and assist you with the formal process of signing and accepting the settlement agreement. The settlement agreement will then be competed.
You do not have to sign a settlement agreement. If you decide, after seeking legal advice, that you do not want to sign the agreement, then you are free to pursue your employer for any potential claims you may have. We can talk to you about how all of that works and assist you in bringing those claims if you would like our help. If an agreement is not reached, you would remain an employee but, depending on what has happened, your employer may look at other ways of terminating your employment. Again, once we know the background, we can help and guide you with the aim of achieving the best outcome for you.
Yes, obtaining independent legal advice is a legal requirement, without it the settlement agreement will not be legally binding. Your adviser will have to sign a certificate to say that they have given you the legal advice. Peach Law specialise in employment law and HR and can provide you with robust, expert advice on your settlement agreement and anything arising out of your employment.
No! All of our settlement agreement advice can be given over the phone or on a video call. There is no need for you to have an in-person meeting.
Settlement agreements include a clause relating to legal fees. This is a contribution towards legal fees and will vary from employer to employer. This typically ranges from £250-£500.
This will depend on the level of advice you want and how much negotiating is involved. Depending on the employer's contribution, we can simply advise on the terms and effect of the settlement agreement and look to provide that advice within the employer's contribution. This may be all you need, if you are happy to take the settlement and no issues have arisen. You will retain all of the compensation figure agreed.
Some lawyers will state that they can guarantee that the legal fees will not be more than the employer's contribution, but this will likely mean that you do not obtain any in depth advice as to any potential claims you may have, and what you could receive if you went to employment tribunal. The aim is always to try and get the best deal for you and outweigh any legal fees you will incur. At Peach Law, we give you a choice as to the level of advice you want to receive and explain all the options to you.
There are a number of ways in which a settlement agreement can be breached. For example, bringing a claim against your employer, despite the fact you have agreed not to in the terms of your settlement agreement or if your employer fails to pay you a sum of money that has been agreed. If a breach of the settlement agreement occurs, then a breach of contract claim can be pursued in the courts.
If you have been presented with a settlement agreement, arrange a call back with one of our experts using the button below: